Welcome to the
FWH Federnfabrik Wilhelm Hesse GmbH
Since 1990 we have been constantly modernising and expanding our production facilities in order to keep them up to date.
For consulting, spring development, calculation and production, our customers have an experienced and competent specialist staff at their disposal, as well as special software.
Our efficient quality assurance system guarantees a consistently high quality of our products.
Due to our active membership in the Association of the German Spring Industry, we have access to all important and up-to-date information concerning spring production and development.
Find out more about us
To our services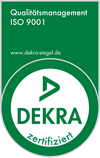 Consultation

Sample production

Individual production

Small and large series

Spring development

Spring calculation